A Southeastern Michigan Institution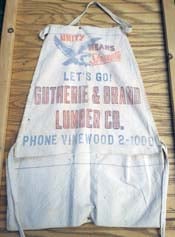 After World War 1, Melvin Charles Gutherie used his severance pay to buy a flatbed delivery truck. He found work in Detroit hauling lumber. Being a real go-getter, he asked the owners of a lumberyard that he hauled for if he could purchase stock in their company. They agreed to let him buy in. That company became known as Gutherie and Brand Lumber. A few years later, he owned the company outright and in 1925, M.C. Gutherie Lumber Company was established.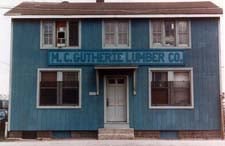 For the first 67 years, Gutherie Lumber was located in a then thriving southwest Detroit neighborhood known as Delray. It was from that location, along side the busy Delray Connecting Railroad, that the lumberyard grew and flourished, providing lumber to projects including The Henry Ford Museum, The Renaissance Center, Comerica Park, Ford Field, One Detroit Center, the McNamara Terminal at Metro Airport, Chrysler World HQ and Great Lakes Crossing.
During WWII, in order to secure a reliable pipeline of lumber, Gutherie started Greensboro Lumber a mill located in Greensboro GA. His youngest son Tom would eventually move to Georgia to run that operation while his eldest son, Mel Jr. would work with his father and eventually take over the Detroit operations.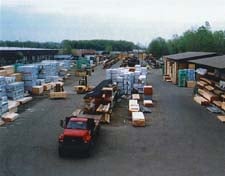 In 1982, Mel Gutherie III joined the business and expanded the market reach. As the Delray neighborhood continued to deteriorate, Mel III knew it was time to move the business. GLC was routinely a target for theft, vandalism and arson. In July of 1993 the company moved to Livonia. Gutherie has continued to grow, expanding its footprint to over 22 acres with approximately 300,000 sq. ft. of indoor storage and offices.
Now, with the fourth generation joining the team, Gutherie Lumber continues to be a thriving family owned business utilizing state of the art delivery, wall panel manufacturing and I-Joist cutting operations.
Since 1925 Gutherie Lumber has provided much more than lumber to our customers. It has provided solutions.
If you desire dependable shipments, quality products, courteous service and unmatched experience, give us a chance. We would love the opportunity to prove how we can benefit you and your business.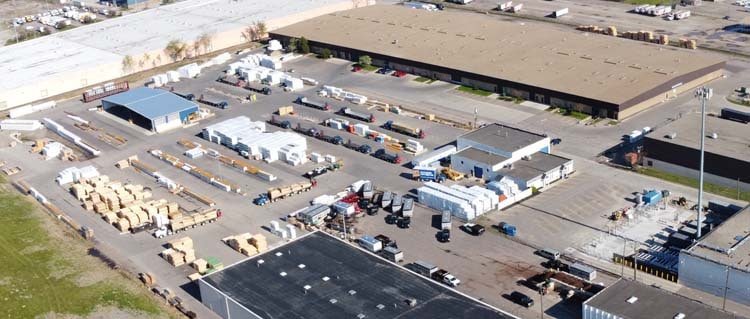 Generally within 100 miles of Metro Detroit
Boom Truck
Trucks with Piggyback Forklifts
46'+ Flat Bed Semis
Monday: 7am - 5pm Tuesday: 7am - 5pm Wednesday: 7am - 5pm Thursday: 7am - 5pm Friday: 7am - 5pm Saturday: Closed Sunday: Closed